Belvedere International Bike Day
A tribute to the magical power of sharing, loyalty and friendship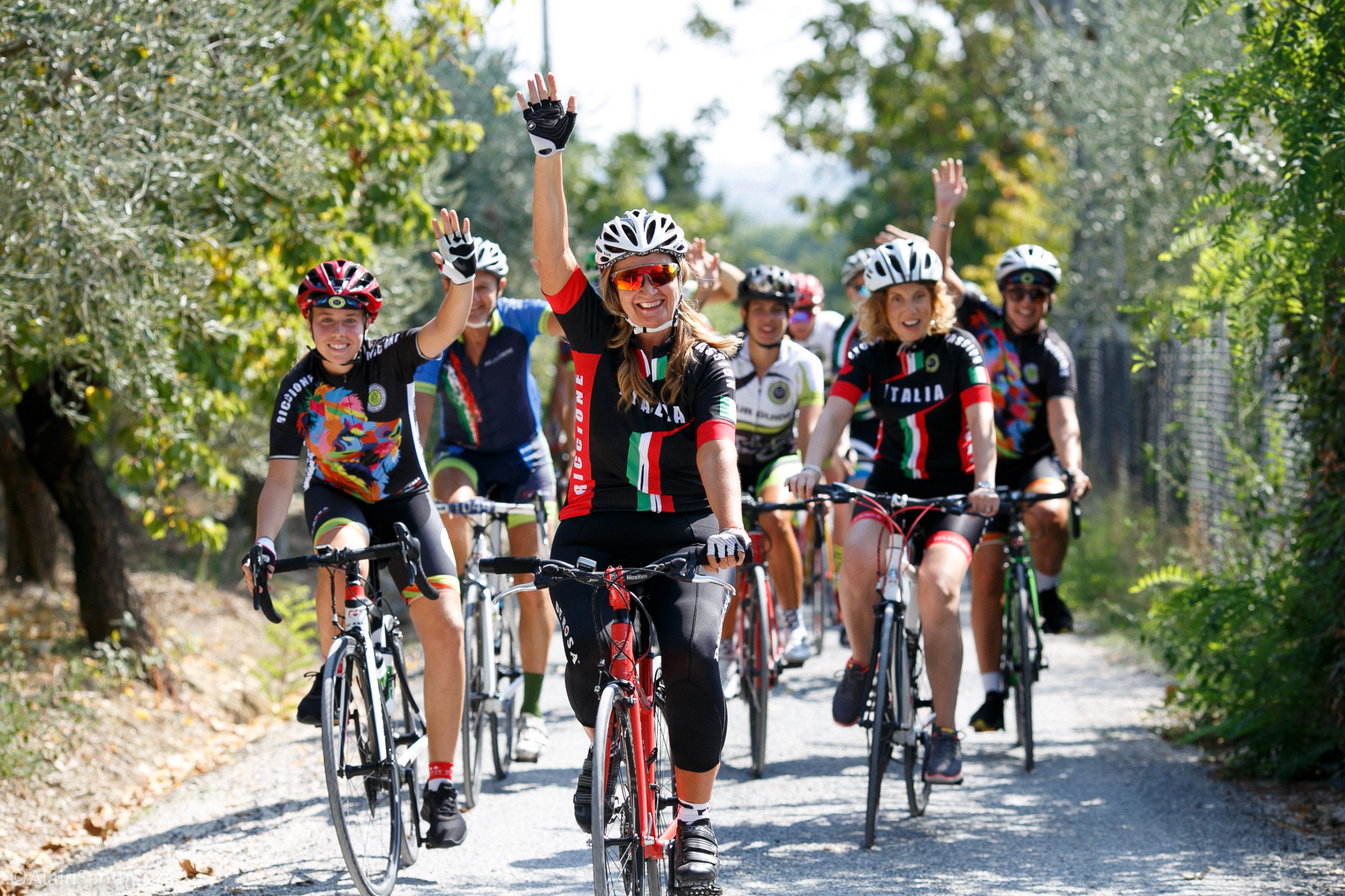 2020 was a year that put the whole world to the test and, as you can imagine, it didn't spare us either at the Belvedere Bike Hotel. Complaining is not part of our vocabulary and what you are about to read below is not an article that emphasizes everything that could have been and was not, but rather a tribute to the magical power of sharing, loyalty and friendship.For the first time in over 40 years of activity, we welcomed the arrival of autumn with a little bitterness and melancholy, for not having had the opportunity to welcome all the guests who usually spend their holidays at the Belvedere every year.
In 2019, we were lucky enough to host over 10,000 international guests who love the Bel Paese and who participated in events and activities relating to the cycling holiday that were organized by our team.
Cycling fans who choose the Belvedere Bike Hotel represent a great strength for us and their absence was felt during 2020, given the impossibility of travelling.The desire to see them again was strong and we did not give up.
But you know what they say… If the mountain will not come to Muhammad…
And so we launched the Belvedere all over the world!
In August, the idea came to us to set up a world day dedicated to the Belvedere Bike Hotel which involved all the guests who share a passion for cycling and who over the years and for years have spent their holidays with us.
12th September 2020:
Belvedere International Bike Day
The aim? To celebrate the passion for cycling and metaphorically unite all our guests in a great tour around the world. The rules were very simple: wear your favourite cycling top of the Belvedere Bike Hotel brand, take a picture and share it on Facebook or Instagram and then send it to us.
The number of people who attended the event exceeded all our expectations and confirmed once again how important the sharing of a passion is: whether this happens virtually or cycling together on our hills, the desire to spend time together knows no boundaries.
Thank you for all the love and warmth you have shown us!
The Belvedere is a big family: even if we haven't been able to hug you for a long time, we have always felt you were close to us.
Our offers for 2021 are already ready and we can't wait to welcome you to Riccione!